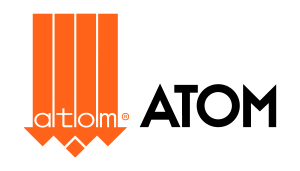 ATOM, a company that has been operating in the market since 1946, specializes in the production of cutting and die cutting machines. They also offer their own software solutions and machines for measurement and control. These machines are designed for processing leather, artistic materials, rubber, plastics, composites, foam, and synthetic materials. The cutting tables are designed to provide a combination of performance, power, and maximum safety for the operator.
FlashCut Flex
Robust and simple design, high-quality components, and modern electronics ensure maximum reliability…
FlashCut Twins
Cutting systems for combined processes. Modular cutting head capable of processing materials up to 50 mm thick…
FlashCut Easy
With this range, you can quickly and accurately cut various materials, from soft leather to sole leather for plastics…
FlashCut Speedy
High production and cutting precision are characteristic features of the Speedy models. They have changed the perception of cutting tables…
FlashCut Fashion
The models of the Fashion series set new standards in the production of footwear and leather goods. With two cutting heads, precision, speed, and reliability…
Scanning/Positioning
Atom provides a wide range of shape detection, surface quality, and marking systems. The Visionplus series systems are capable of capturing contours…
SOFTWARE
Applications created by ATOM to facilitate and streamline work not only for cutting machines of all types but also during designing.

Address
INTERNATIONAL CZ, spol. s r.o.
U Tescomy 238, 763 11 Zlín – Lužkovice
Comp. ID: 25532481, VAT ID: CZ25532481
GPS: 49°13'27.056″N, 17°43'57.025″E