Machines made by Guidolin Girotto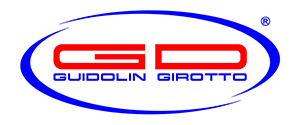 Since 1992, Guidolin Girotto has been developing significant production of flat cutting machines. Over the years, the company has specialized in designing the most advanced rotary kiss-cutting machines and subsequently manufacturing even more precise and advanced laser cutting machines. The key characteristics that can describe Guidolin Girotto machines are technology, precision, reliability, quiet operation, and durability over time. The machines are equipped with innovative and updated technology, along with a quality and design that is always made in Italy.
Rotary kiss-cutting machines

GUIDOLIN GIROTTO RO
Guidolin Girotto specializes in the production of rotary series machines. The rotary cutting devices for cutting and die-cutting are designed with processing widths of 175-250-350-600 mm and can achieve processing speeds of up to 100 meters per minute. Their versatility and user-friendliness enable the production of a large quantity of products within a very short period.
The rotary cutting machines are quickly adjustable and guarantee maximum precision. They are ideal for medium to large or complex production. Thanks to their many additional options, they are extremely modular, allowing for easy customization of the production line according to the specific needs of the customer.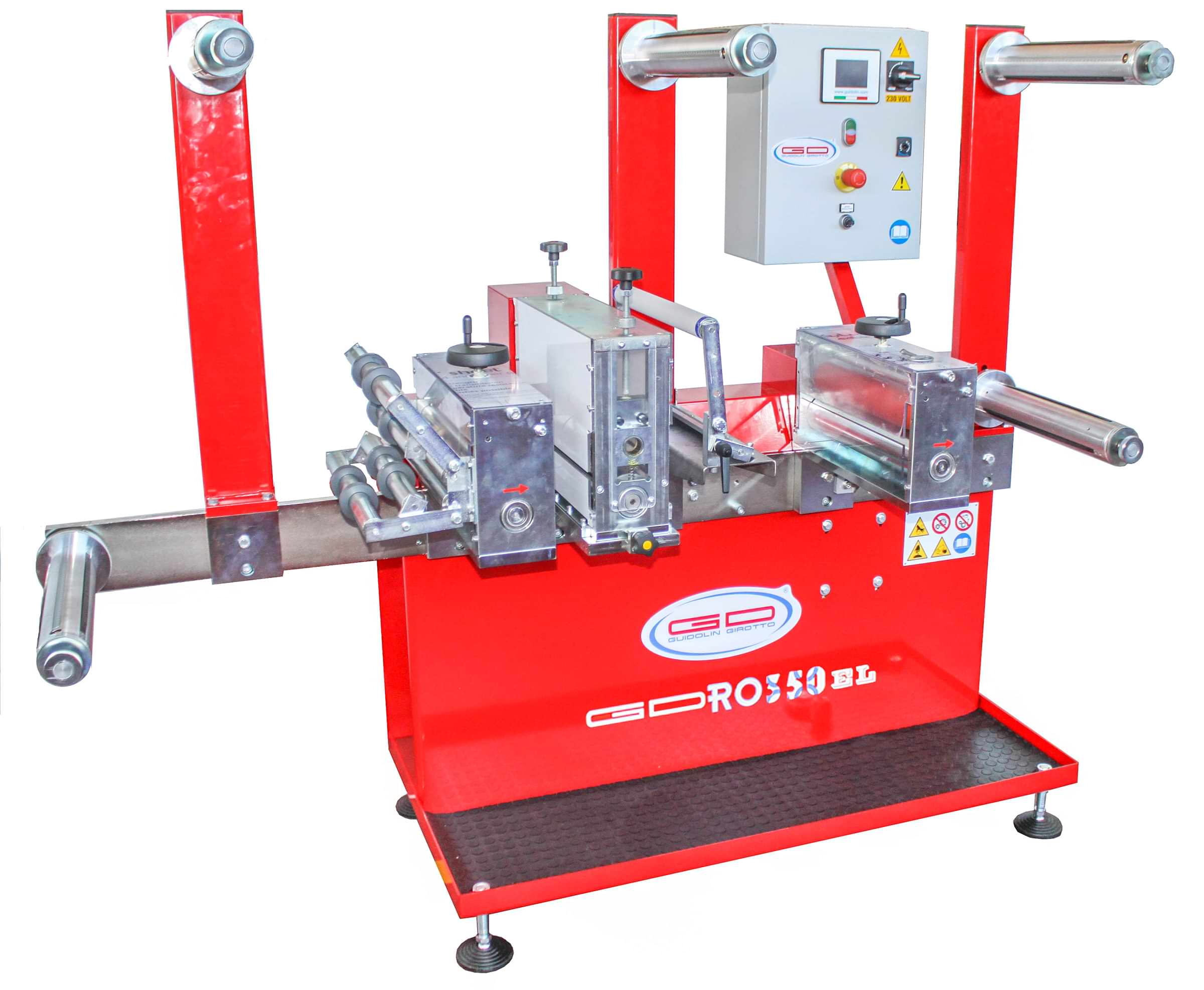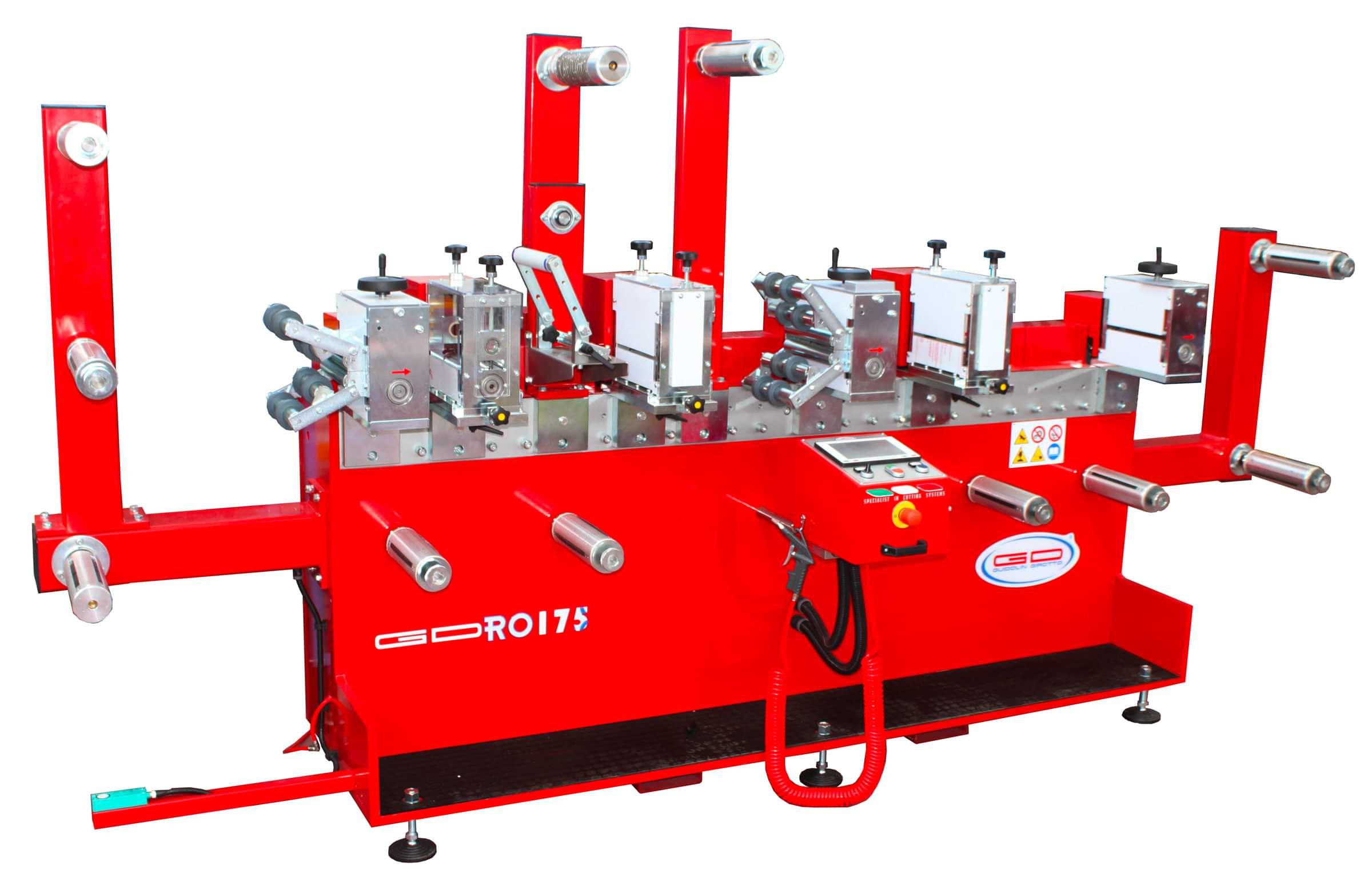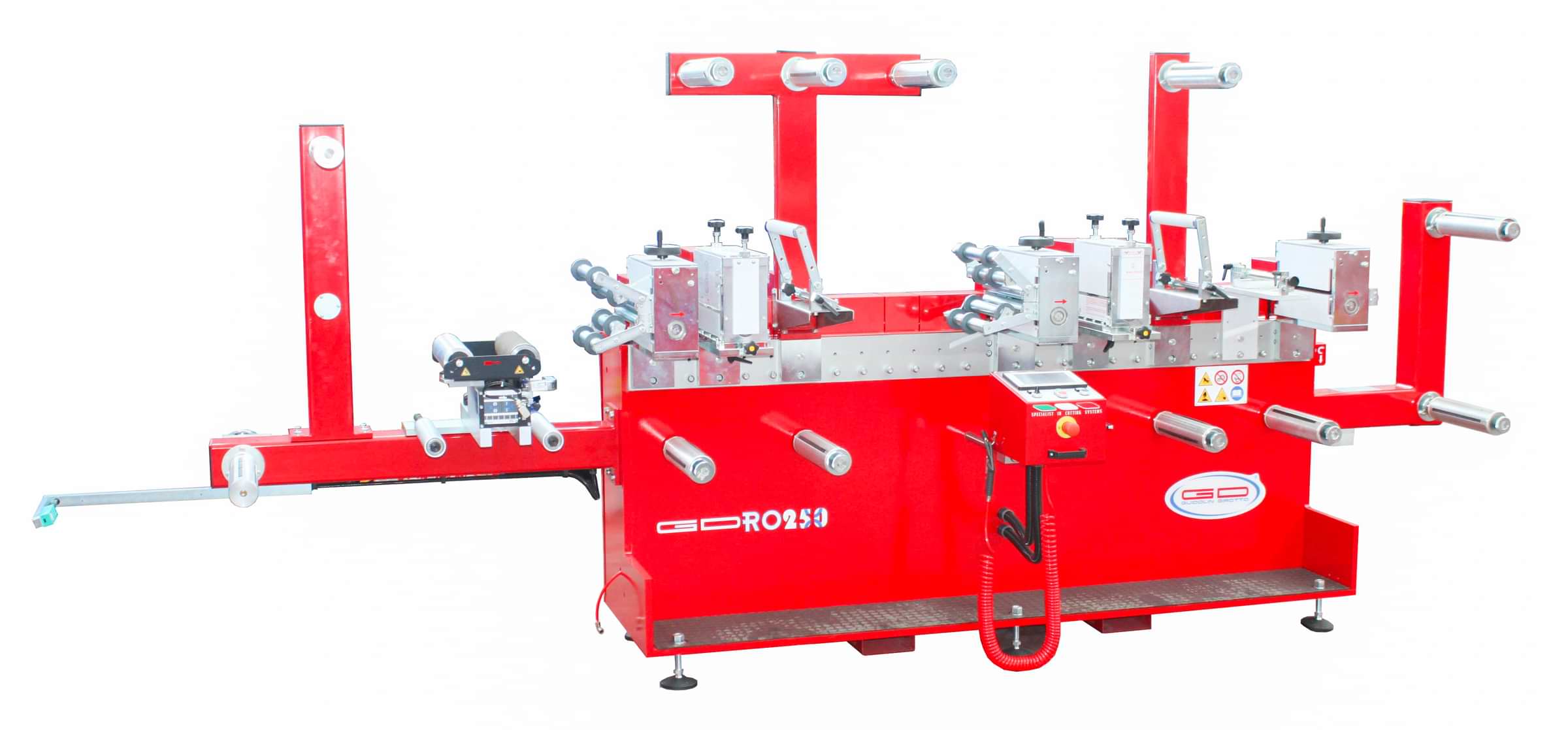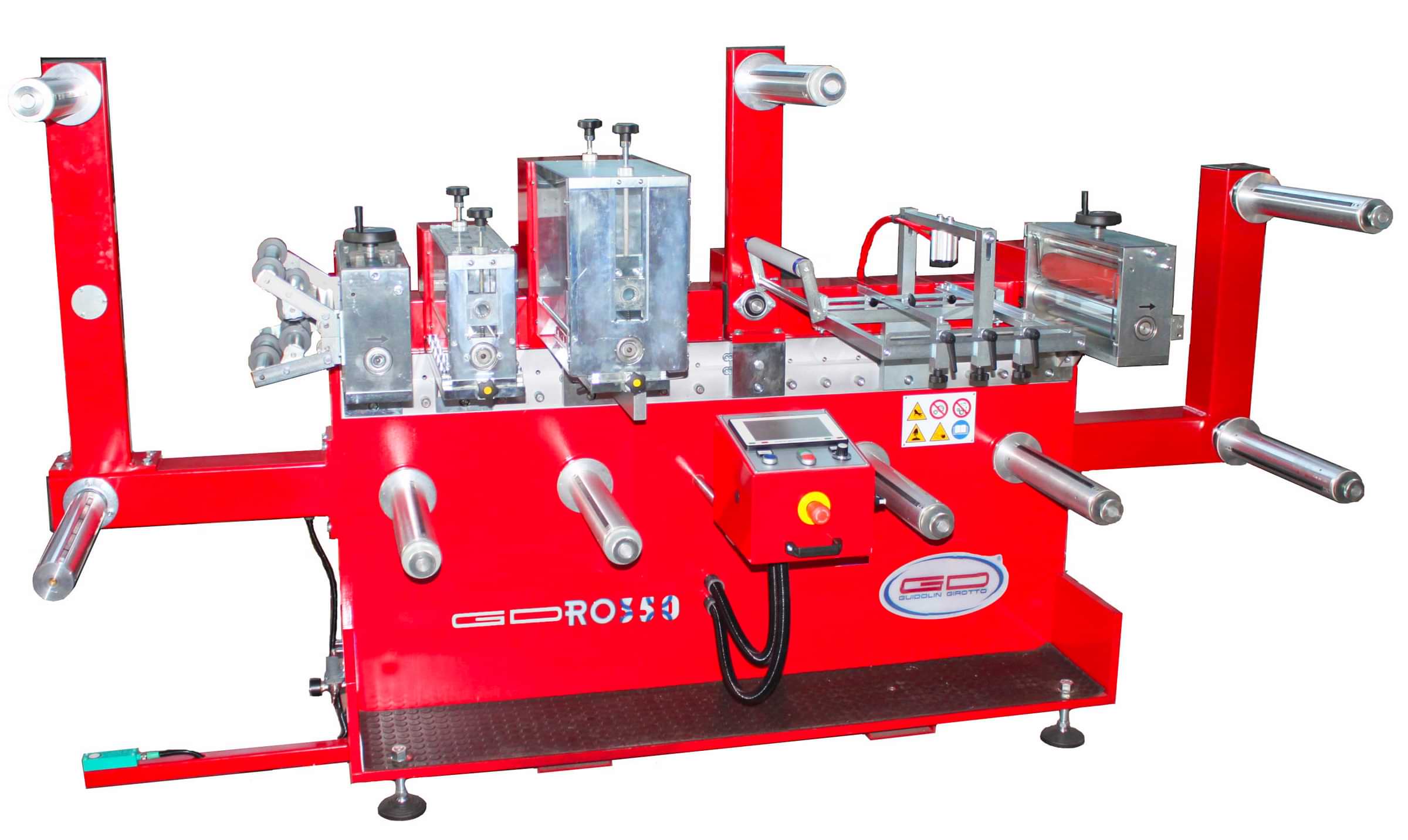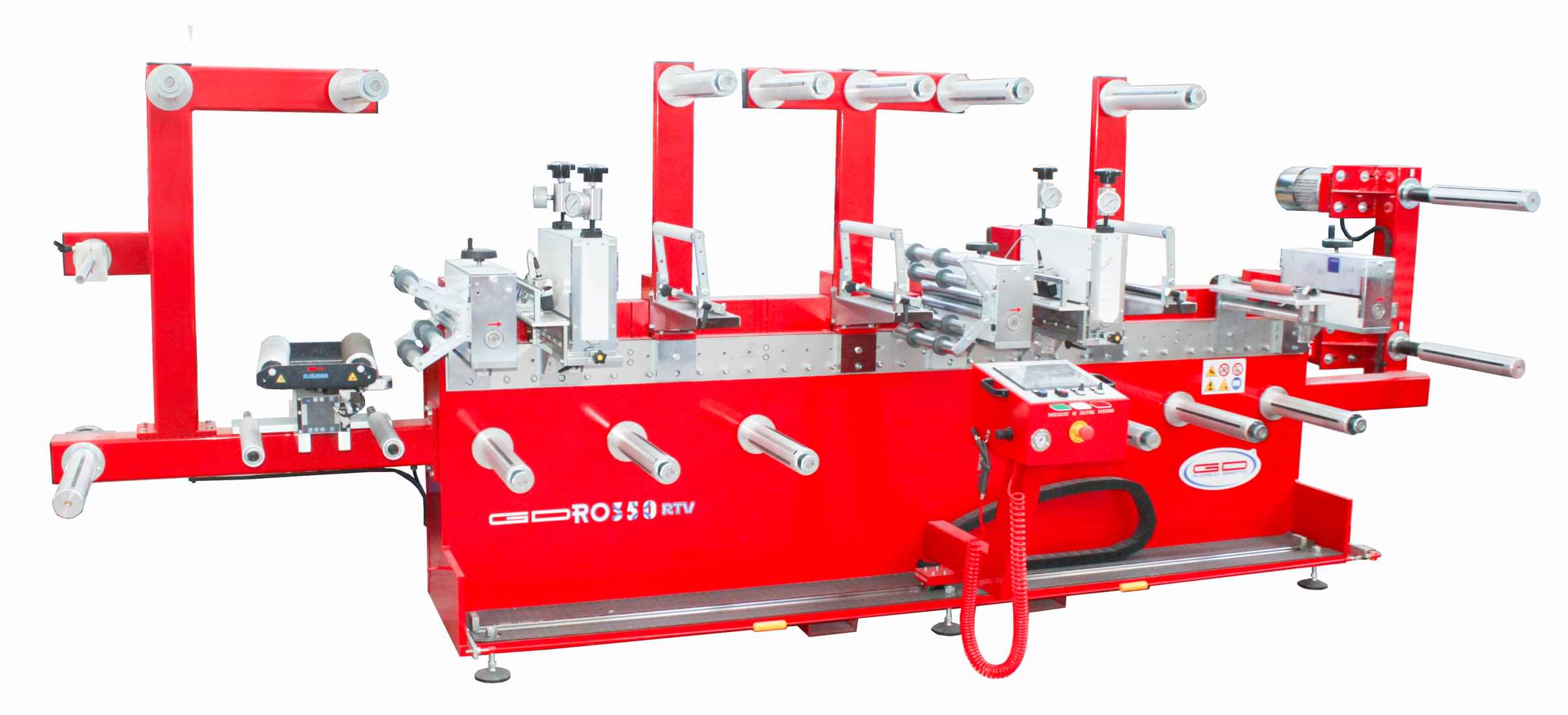 FLAT BED

GUIDOLIN GIROTTO
Guidolin Girotto, a company specializing in precision engineering manufacturing, also engages in the production and sale of die-cutting flat bed series machines. The machines are suitable for any type of flexible (non-metallic) technical material, including materials with high thickness.
Die-cutting machines for Kiss cut and total cut are equipped with powers that can reach 5-10-20-35 tons, cutting plates of 200-320-400-500-600 mm, and speeds ranging from 30 to 150 strokes per minute. Flat bed machines are highly versatile, easy to use, and precise for any type of material. The excellent quality of their mechanical components ensures accuracy over time and quiet operation during processing. The ratio of quality to price is undoubtedly one of our strengths. Easy customization of the production line according to the specific needs of the customer is possible.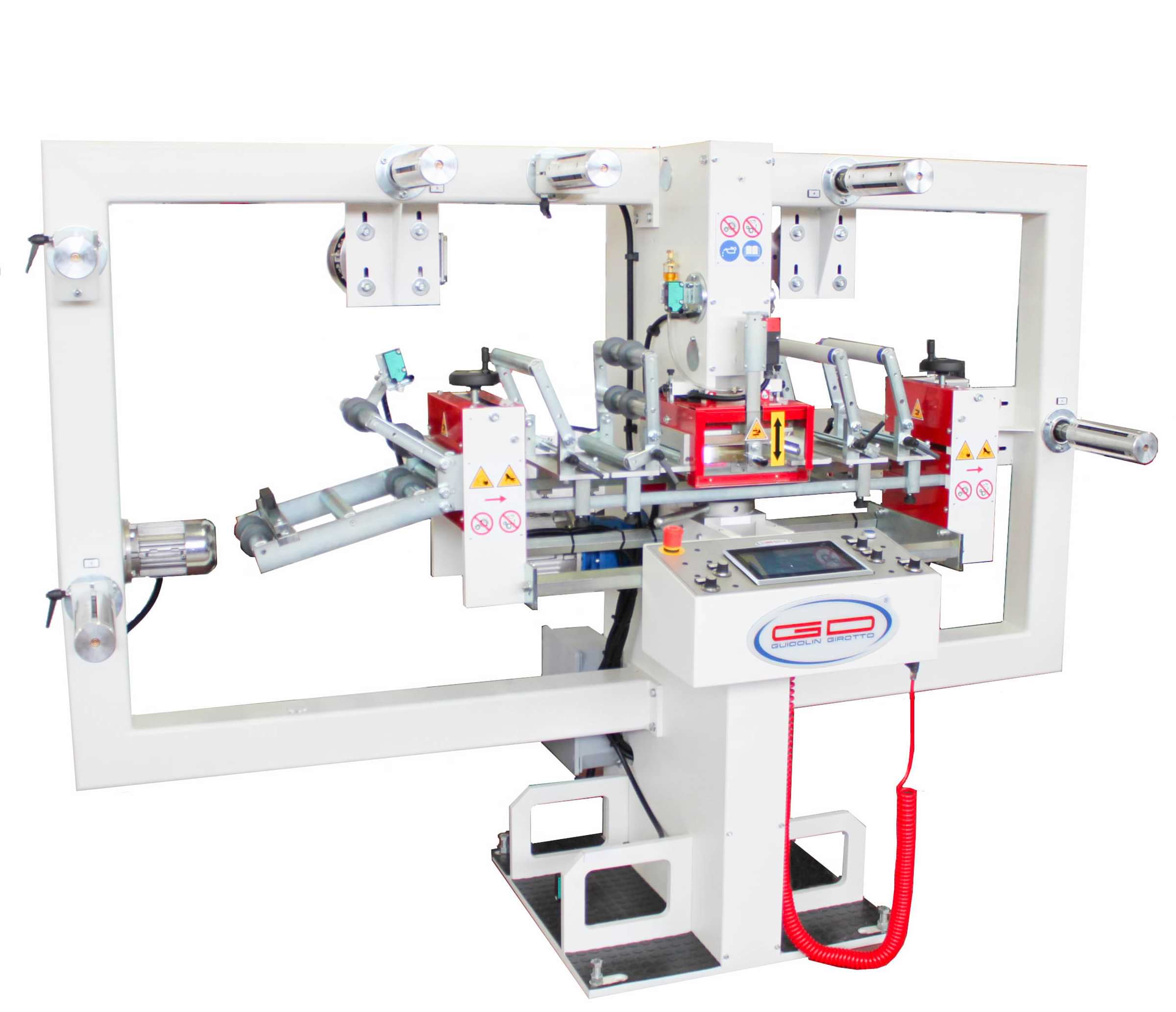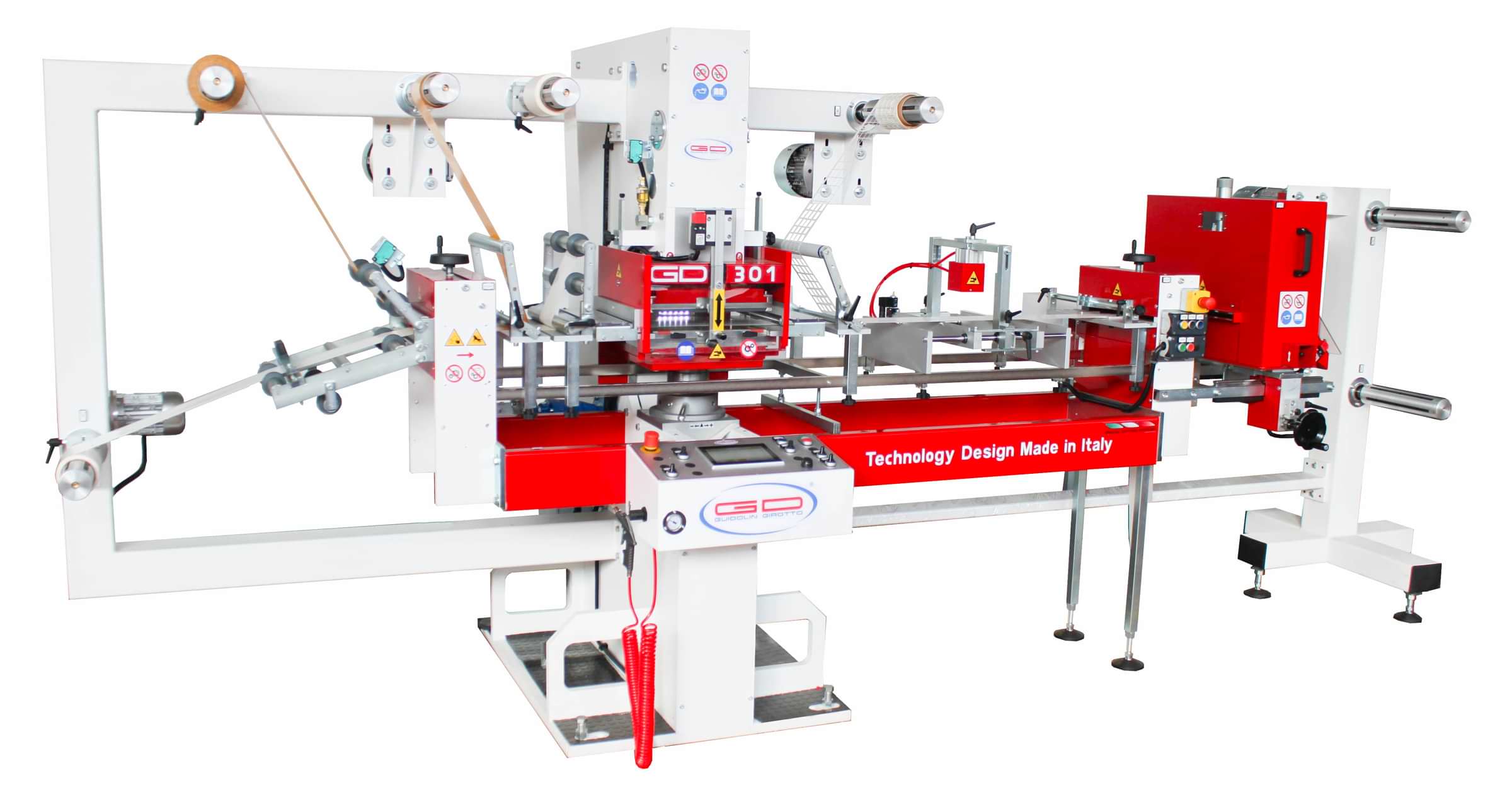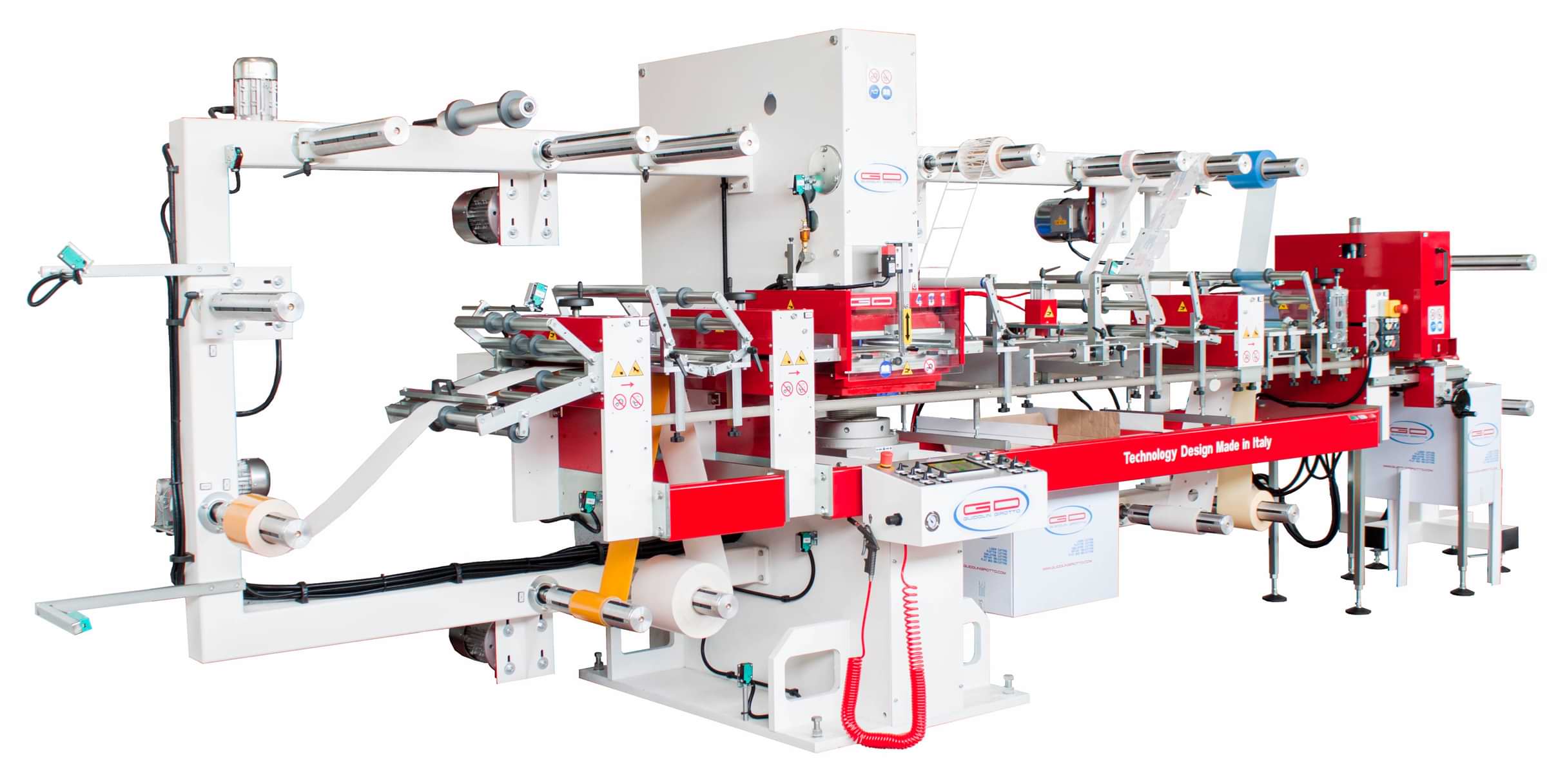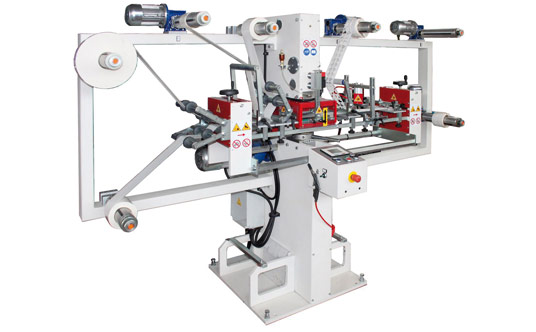 Guilottine

GUIDOLIN GIROTTO
These are electronic/pneumatic machines that are particularly suitable for cross-cutting materials. These machines are available in two versions: 300 mm and 600 mm width of processed material. They are considered particularly fast in setup and can also be integrated into flatbed or rotary cutting systems. They also allow cutting on pre-printed or pre-die-cut materials.
This product range guarantees speed, quiet operation, and precision in cutting. Guillotine machines are also equipped with various additional options that allow customers to perform different processes, including lamination and longitudinal cutting. Each machine can be customized to specific customer requirements.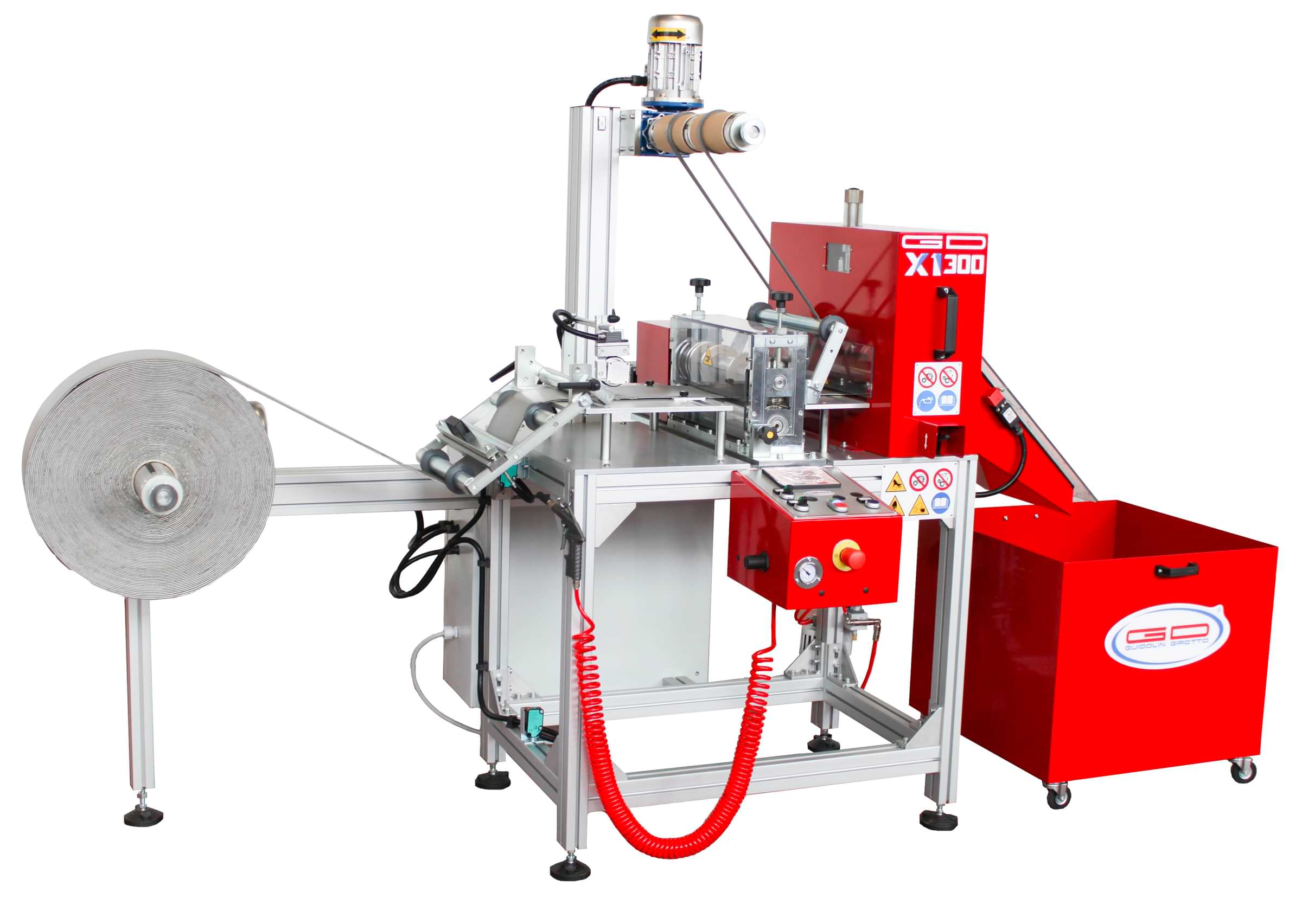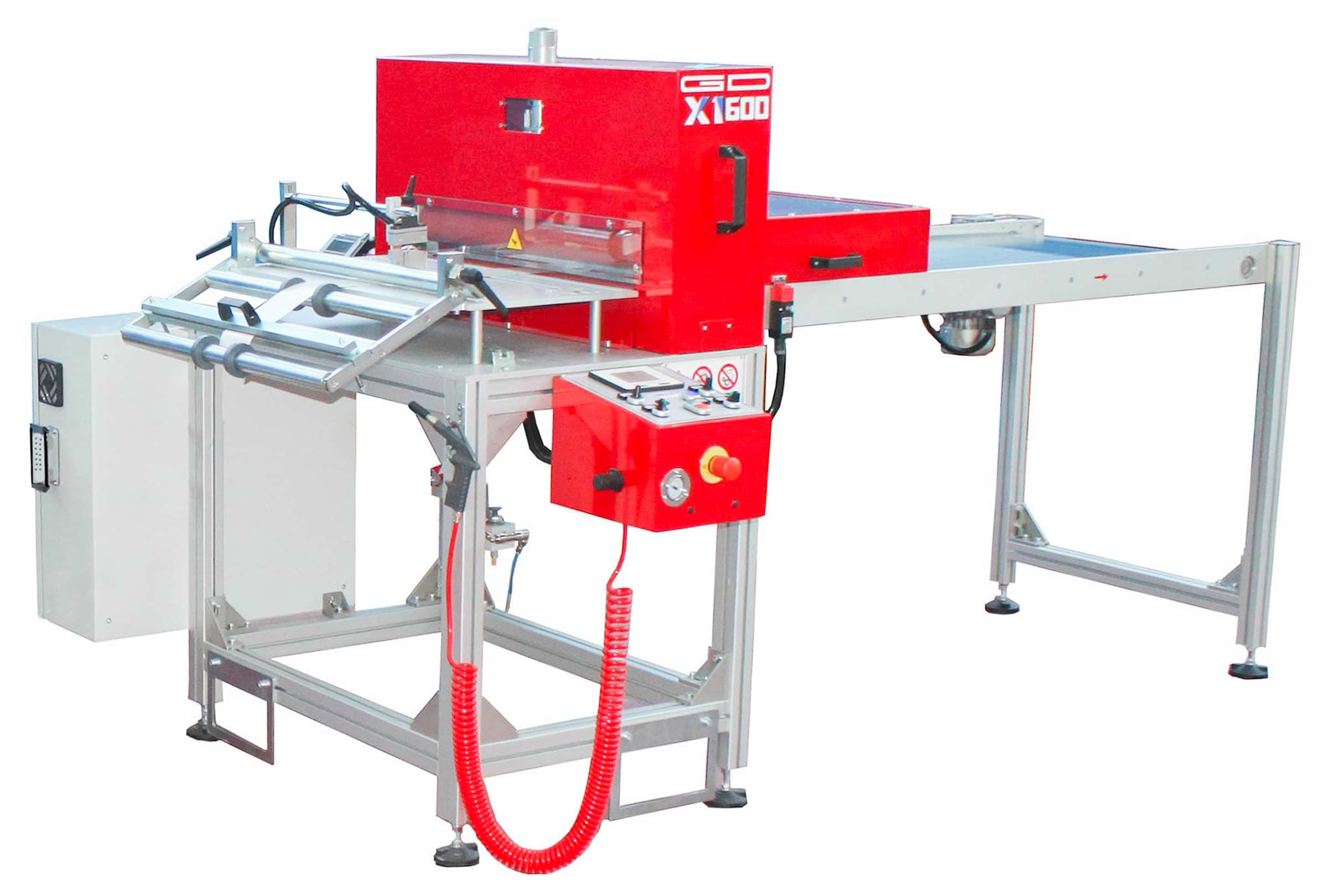 Hybrid laser rotary kiss-cut machines

ROTARY DIE CUTTING MACHINE
Guidolin Girotto also manufactures and sells laser hybrid rotary die-cutting machines. Their cutting area ranges from 250×250 mm to 350×350 mm, with a power output of 350-750 W and even higher, depending on customer requirements. These machines utilize CO2 laser technology equipped with a 3-axis galvanometric head.
The hybrid laser machine technology allows for various processes such as kiss-cutting and die-cutting, which would not be possible using conventional die-cutting alone. It enables micro-perforation, intricate shapes, and engravings.
The benefits of these machines include:
Processing challenging materials.
Eliminating the costs of traditional dies.
Reducing the time required for die production.
Each machine can be customized to meet specific customer requirements.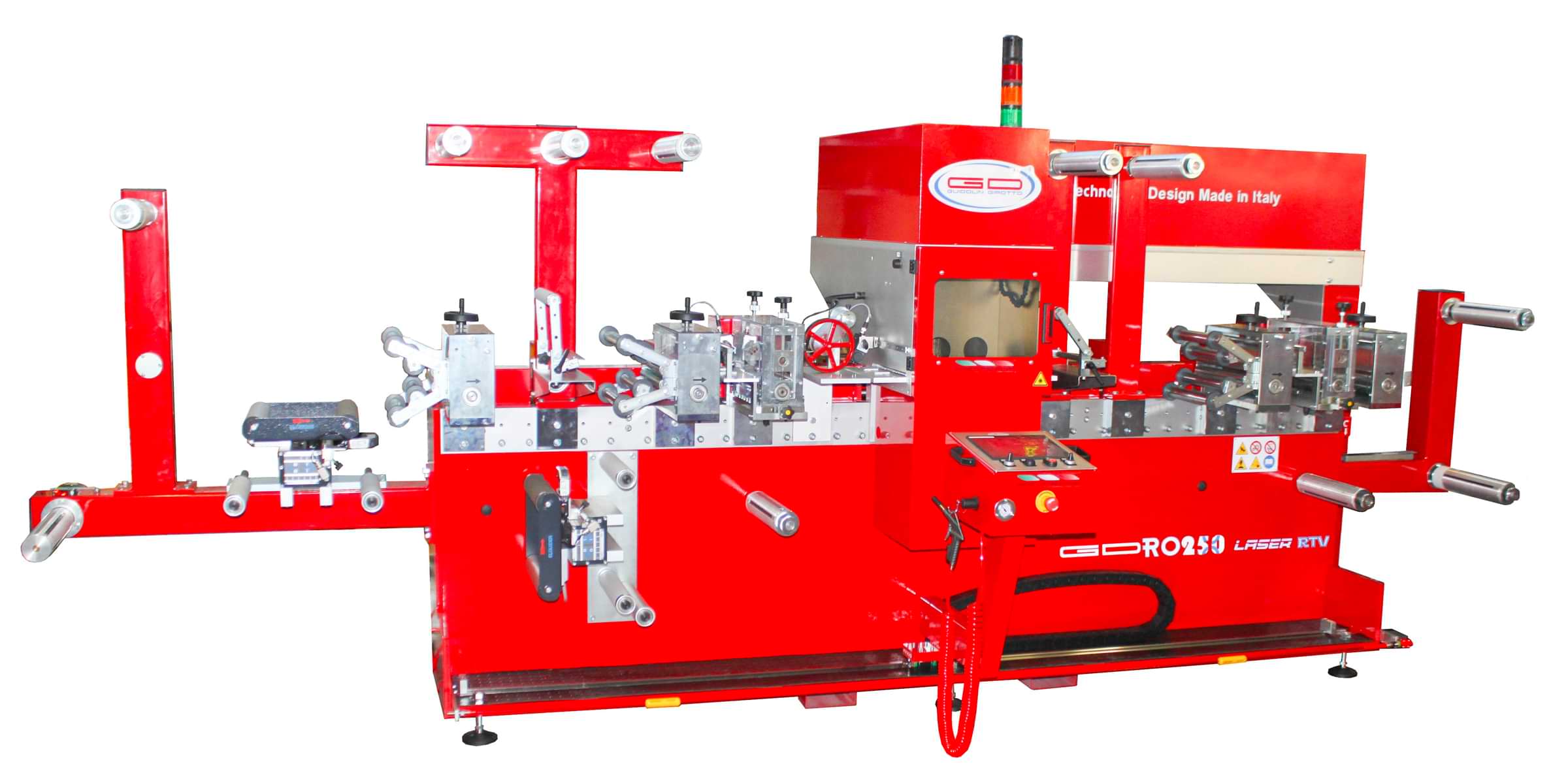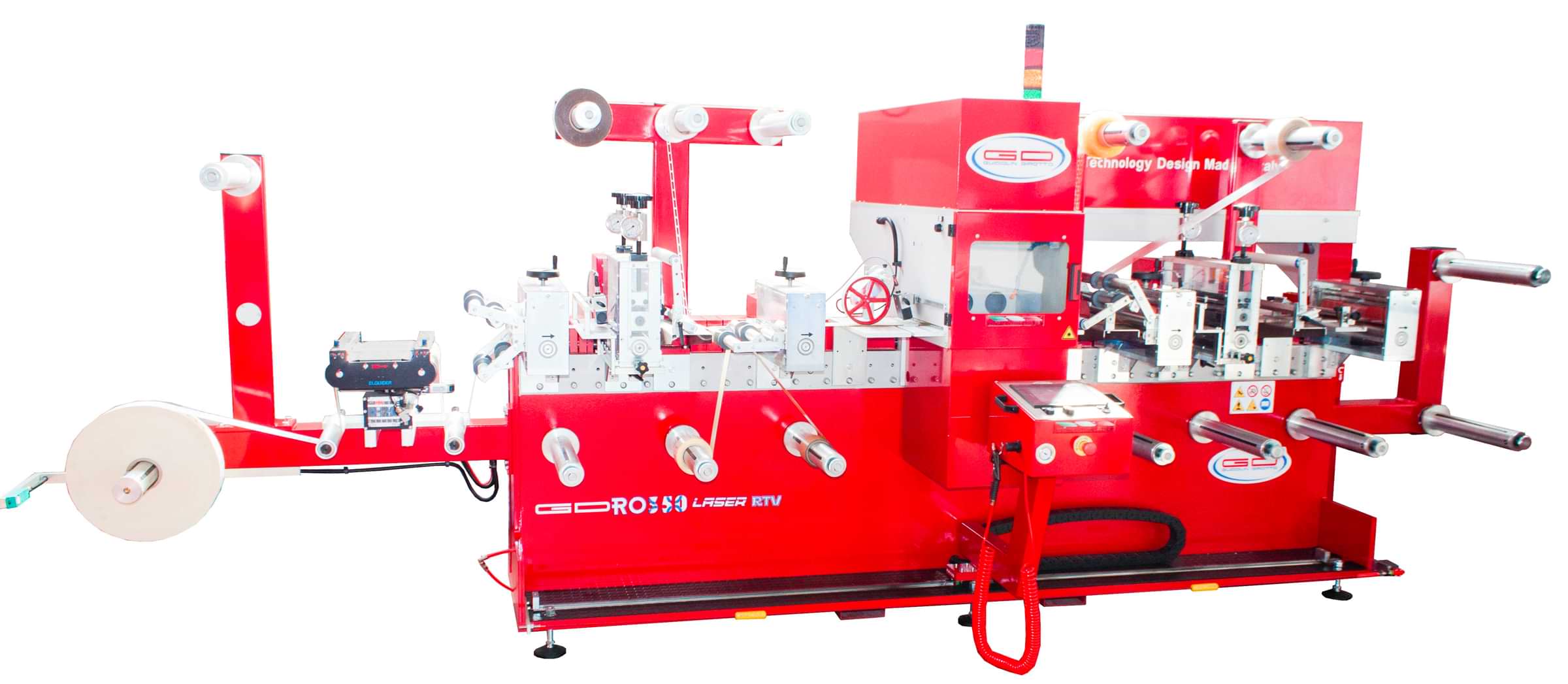 GD PLAS machines have a cutting area of 600×1200 mm. Their power output is typically 100-200 W but can reach higher levels according to the application and customer requirements.
In addition to traditional flat cutting processes, CO2 laser technology enables performing processes that are not possible with conventional methods, such as micro-perforation, cuts, and cuts longer than the cutting area of the machine itself.
With this product range and precise mechanics, it is possible to intervene in material parts that are not in roll form, allowing for the creation of samples or small productions. The true advantage of this hybrid range lies in the ability to use both mechanical and digital cutting technologies synchronously or separately. Each machine can be customized to meet specific customer requirements.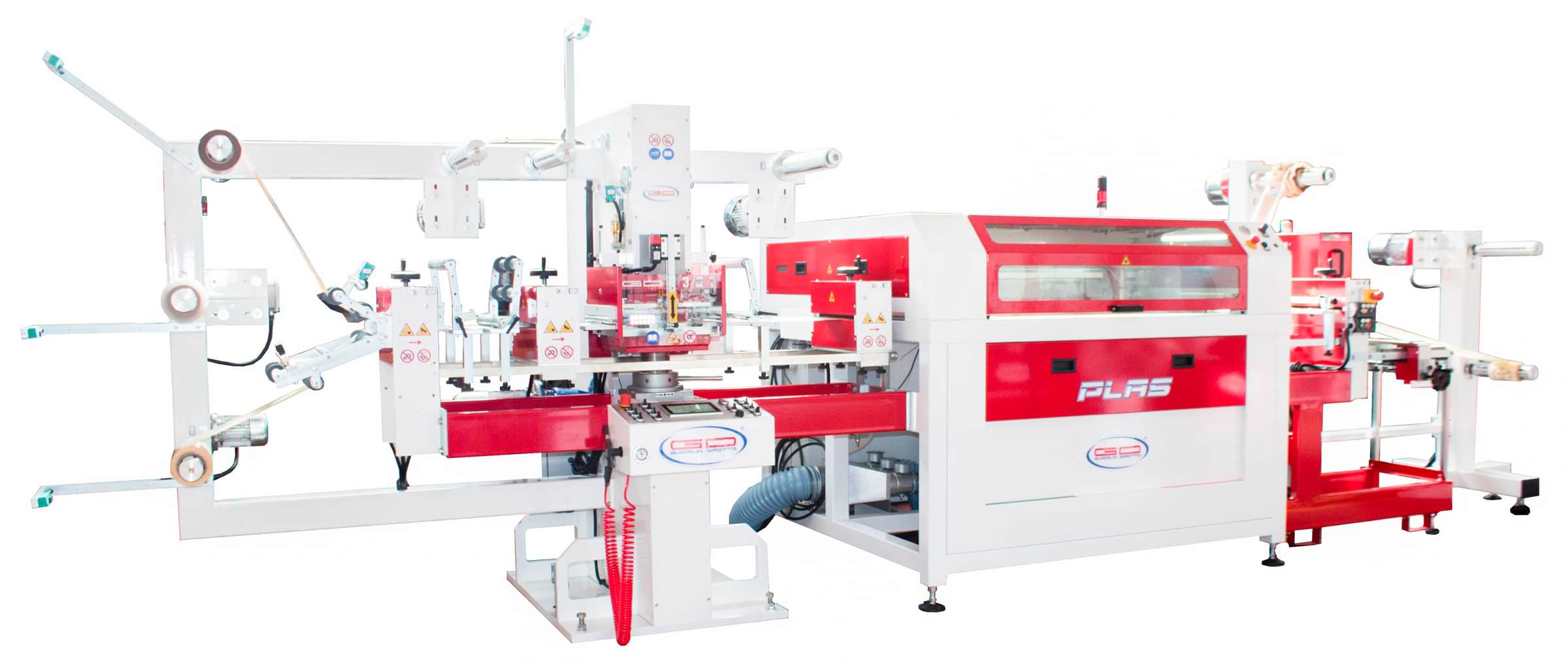 Address
INTERNATIONAL CZ, spol. s r.o.
U Tescomy 238, 763 11 Zlín – Lužkovice
Comp. ID: 25532481, VAT ID: CZ25532481
GPS: 49°13'27.056″N, 17°43'57.025″E